It's been a while since I've done one of these posts. But since I've been getting all of my books from the library lately, it seems most appropriate to share out.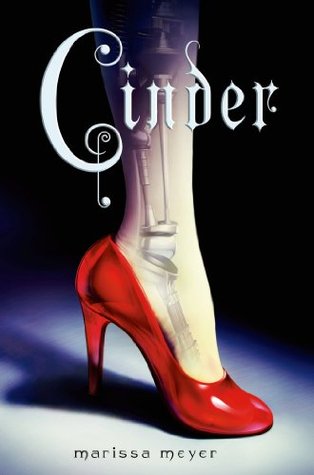 Cinder by Marissa Meyer
Humans and androids crowd the raucous streets of New Beijing. A deadly plague ravages the population. From space, a ruthless lunar people watch, waiting to make their move. No one knows that Earth's fate hinges on one girl.
Cinder, a gifted mechanic, is a cyborg. She's a second-class citizen with a mysterious past, reviled by her stepmother and blamed for her stepsister's illness. But when her life becomes intertwined with the handsome Prince Kai's, she suddenly finds herself at the center of an intergalactic struggle, and a forbidden attraction. Caught between duty and freedom, loyalty and betrayal, she must uncover secrets about her past in order to protect her world's future.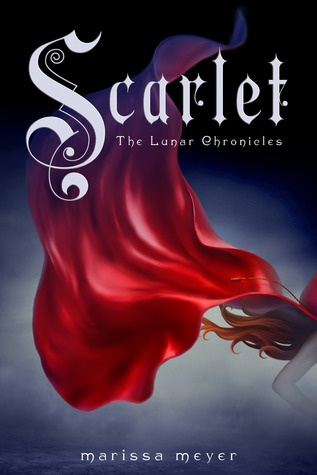 Scarlet by Marissa Meyer
Cinder, the cyborg mechanic, returns in the second thrilling installment of the bestselling Lunar Chronicles. She's trying to break out of prison--even though if she succeeds, she'll be the Commonwealth's most wanted fugitive.
Halfway around the world, Scarlet Benoit's grandmother is missing. It turns out there are many things Scarlet doesn't know about her grandmother or the grave danger she has lived in her whole life. When Scarlet encounters Wolf, a street fighter who may have information as to her grandmother's whereabouts, she is loath to trust this stranger, but is inexplicably drawn to him, and he to her. As Scarlet and Wolf unravel one mystery, they encounter another when they meet Cinder. Now, all of them must stay one step ahead of the vicious Lunar Queen Levana, who will do anything for the handsome Prince Kai to become her husband, her king, her prisoner.
Emma, who is half human and half Syrena, and her Syrena love, Galen, need time together. Alone. Away from the kingdoms of Poseidon and Triton. Emma's grandfather, the Poseidon king, suggests the two visit a small town called Neptune.

Neptune is home to both Syrena and Half-Breeds alike. But Emma and Galen didn't sign up to be peacemakers between the ocean-living Syrena and the land-dwelling, freshwater counterparts. They didn't bargain for meeting a charming Half-Breed named Reed, who can barely disguise his feelings for Emma. And they especially didn't expect to find themselves in the middle of a power struggle that threatens not only their love, but their ocean kingdoms.

In this stunning conclusion to her bestselling Syrena Legacy, Anna Banks thrills fans with more action and romance than ever.
Usually it hurts to wait, but considering I'm reading a series it's ok. I just hope they get here as soon as a finish the previous books.
Children can have a cruel, absolute sense of justice. Children can kill a monster and feel quite proud of themselves. A girl can look at her brother and believe they're destined to be a knight and a bard who battle evil. She can believe she's found the thing she's been made for.
Hazel lives with her brother, Ben, in the strange town of Fairfold where humans and fae exist side by side. The faeries' seemingly harmless magic attracts tourists, but Hazel knows how dangerous they can be, and she knows how to stop them. Or she did, once.
At the center of it all, there is a glass coffin in the woods. It rests right on the ground and in it sleeps a boy with horns on his head and ears as pointed as knives. Hazel and Ben were both in love with him as children. The boy has slept there for generations, never waking.
Until one day, he does…
As the world turns upside down, Hazel tries to remember her years pretending to be a knight. But swept up in new love, shifting loyalties, and the fresh sting of betrayal, will it be enough?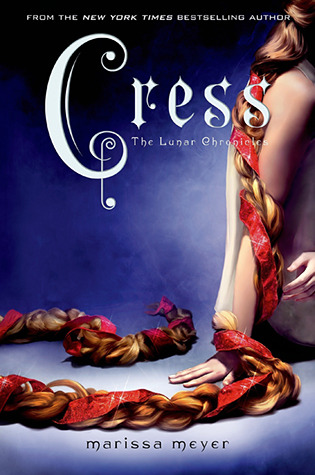 In this third book in the Lunar Chronicles, Cinder and Captain Thorne are fugitives on the run, now with Scarlet and Wolf in tow. Together, they're plotting to overthrow Queen Levana and her army.
Their best hope lies with Cress, a girl imprisoned on a satellite since childhood who's only ever had her netscreens as company. All that screen time has made Cress an excellent hacker. Unfortunately, she's just received orders from Levana to track down Cinder and her handsome accomplice.
When a daring rescue of Cress goes awry, the group is separated. Cress finally has her freedom, but it comes at a high price. Meanwhile, Queen Levana will let nothing prevent her marriage to Emperor Kai. Cress, Scarlet, and Cinder may not have signed up to save the world, but they may be the only hope the world has.
What books have you borrowed from the library this month?